The secret Steve Aoki told me that will make you successful.
I was lucky enough, at a young age, to be touring with the biggest names in the scene.I have been learning a lot from all those experiences, from touring, from signing on big labels, from being the newcomer, from being the one everyone would talk about, from failing, from hard work,…
You will need to experience things as well but you will always need to learn ! Once you think you know it all it's over…Learn from people that inspires you, people who have been through exactly what you're searching for. Trust your mentors ! It's probably the best way to learn, learning from the greats, learning from experienced people, legitimate people who can tell you what's working and what's not.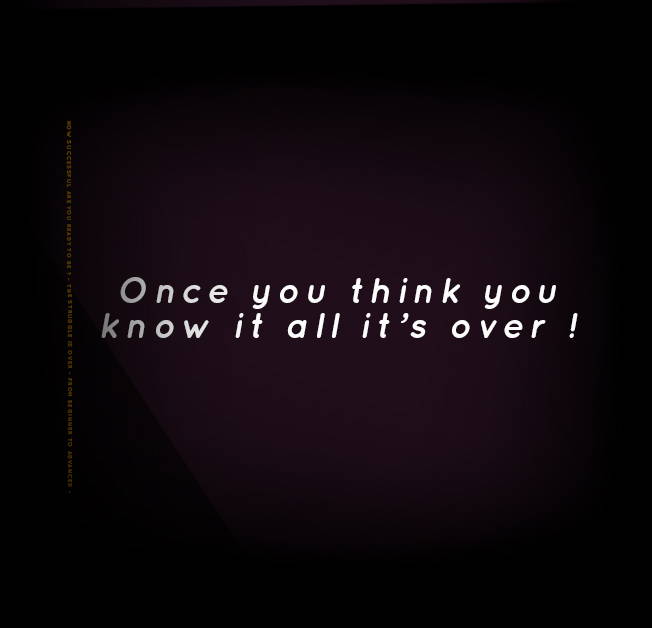 Being stubborn I started to reach my full potential when I looked at myself in the mirror, worked on my weaknesses and made a big change in my state of mind, way of thinking, mindset.
It's not only about music production itself.I'll go through Two different stories in this article, first story is about a guitar player and the second one is about Steve Aoki.

1. The jazz guitar player :
Antonio grew up from a Spanish family in the south of France, they had a Farm where they raised pigs, chickens, a bunch of animals and were harvesting vegetables, fruits, etc..Since he could walk on his feet Antonio helped his dad with taking care of the farm, something he thought was fun at first but the more he grew up the more fed up he felt about it.
Antonio wanted one thing : Play the guitar !His parents would tell him : " there's no way you'll play the guitar, you need to find a REAL JOB !". Obviously Antonio started to hide from his parents to learn the guitar, along the way they found out but kept on telling him it was not a real job and that he would never do good in life…
Regardless what his parents was thinking Antonio became a great guitar player. And To this day his parents are still asking Antonio if he eventually found himself a real job…Antonio became a great guitar player though has a big lack of confidence and is someone who's overreacting to anything that's being said to him, always using some kind of defensive behaviour. Probably due to his childhood…
He is now 60 years old, still practices a lot his instrument but it feels like he's not improving anymore… He reached a mind blowing technique level but….When improvising Antonio can't handle his emotions ! He's "over reacting", he's over playing, over doing, he goes out of time etc… He's not able to reach his full potential just because his own character stops him from it.
Point of this story : It's not only about your skills ! Far from that even !It's about looking at yourself in the mirror and say " ok, what's not working with me ? What have I been doing all this time that's not working ?"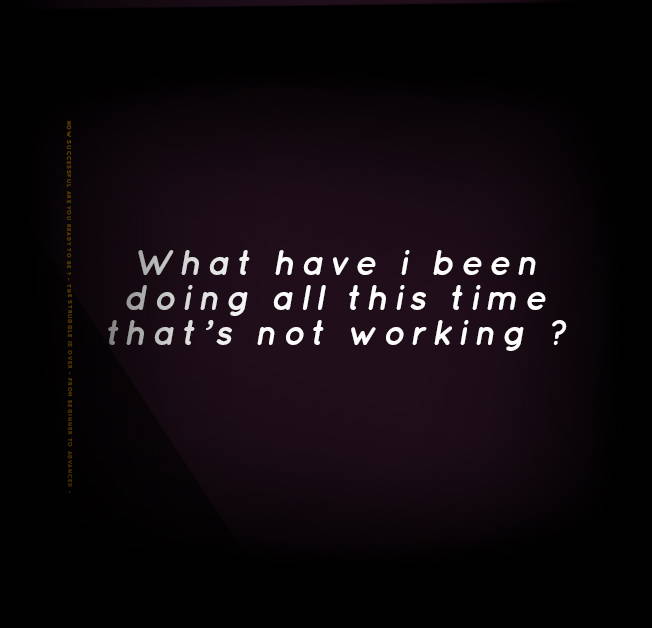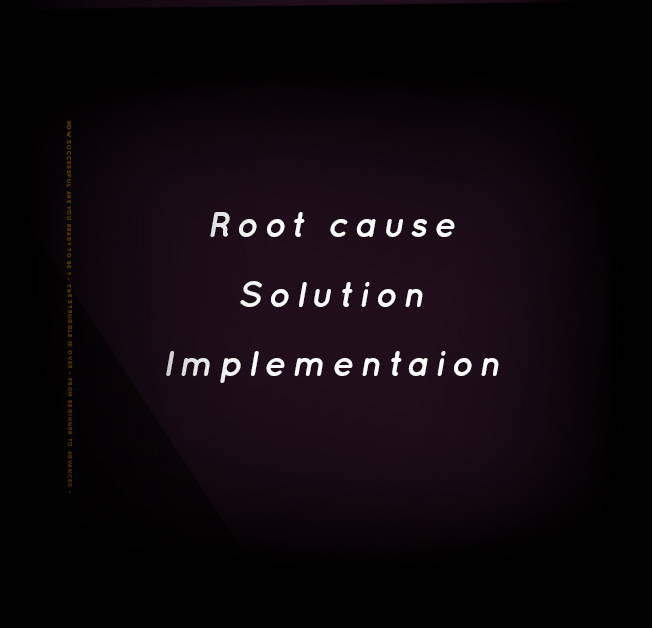 So that means first you should want to look at yourself in the mirror, Most people don't even consider looking, and when I mean looking it's actually going in depth ! You don't find your blindspots in a second…
But the only fact of considering it and starting the process is already a big step !Once the problem is diagnosed, you have to face it and find its solution !That is efficient if only you pointed out at the right problem… You need to find the root cause. IN DEPTH !!!
Here's the sequence : Root cause - solution - implementation = reach your full potential.
So basically Antonio would have to fix his over reaction issue, a problem he has in his everyday life to become a better musician ! And not just keeping on working hours on his instrument thinking he can improve this way… He's facing a dead end.
2. What Steve Aoki taught me.
In 2011, I was touring on the DIM MAK stage for Future music festival under THE SUBS ( my band at the time ) that was held in the biggest Australian cities. One of the best experiences I had, I was touring with Richie Hawtin, Sven Vath, Steve Angelo, The guys from Pendulum ( who became good friends ) , Mark Ronson, Chemical Brothers…

Here's a recap of the tour ( i'm the one ending the tetris song haha -)
As the festival itself was touring in different cities, we were basically touring altogether and staid at the same hotels and they were throwing private events for us… Private Yacht party etc :))
We were on a flight from Melbourne to Sydney, I come across Steve who tells me " hey dude, what's up ? Hey I wear your tee-shit all the time ! I love it, I wear it for the art of it."Guys, Those big names are the sweetest guys in the world. What they do is meaningful, they have meaningful work and meaningful relationship. It's not about their EGO and that's the key !
That means they don't get there telling themselves " I'm going to succeed no matter what because I'm the best so I'm going to make it, I'm the one !" .. There's no such things !
It's really about : I'm going to be smart enough to look around and find out how I can reach my goal. To do so I will need to learn, I will need to get helped and find out what's working and what's not. Therefore it's not about myself, put your EGO on the side ! It's about approaching things the right way. Everyone can use this approach and process it. It's a mindset. Everyone can make it with the right mindset.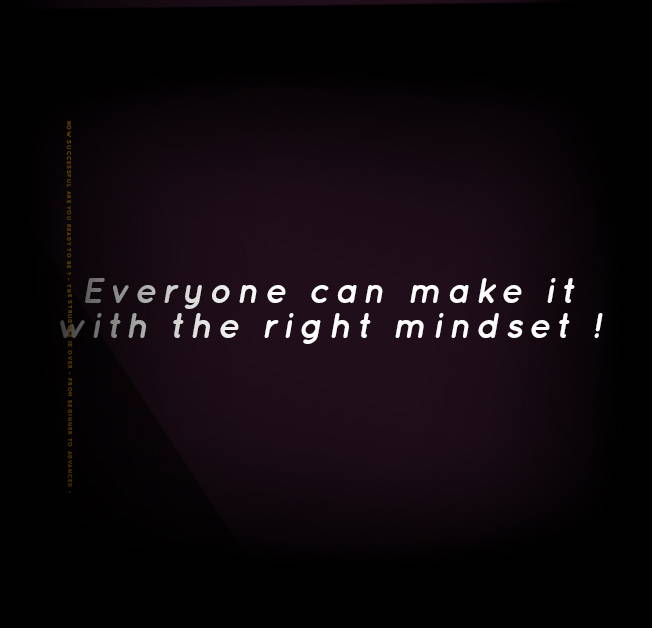 And this is the only way you can make it a lifetime career.
Same approach form BOB RIFO from THE BLOODY BEETROOTS, sweetest guy in the world. Always surrounding himself with newcomers and never looking down !
LEARN FROM THE GREATS !
This is why I created Ghost-audio as well, I wanted to give this opportunity to DJs around the world. I wanted to connect you with the DJ scene, I wanted you to be able to learn from the best DJs , the famous DJs, the most legitimate people, the ones you need to learn from !
Our templates are crafted by a team of famous, dedicated and successful DJs !
It made so much sense to use templates to convey our knowledge, it is a game changer.
Plus we include high profile music industry contacts so you can reach out to your favourite DJs and labels.
Get your free version ! Experience it, it's FREE :)
You'll be diving into a track made by the DJ scene itself ! You'll be learning from the greats ! Whether you are only getting started, more experienced or just wanna have fun, there won't be a better tool than our logic pro x and ableton templates. You can trust me ;)