4 simple hacks to improve your music production skills with ableton templates
It's 1.41PM, i'm at JFK International airport, I'm waiting for my flight to Amsterdam and the only thing I think about is you guys ! How to help you, what are my best advices I can give you to succeed !
Before I start, do me a favour ! Make yourself comfortable to read this post. Grab a hot drink, a piece of chocolate, and take time to read this. Get focused ! This post could change your life...
So here are my 4 best tips to improve your skills using templates.
1. Invest in yourself !

The best investment you can ever make is in yourself !
Everyday is an opportunity to get better at yourself, this goes beyond music production.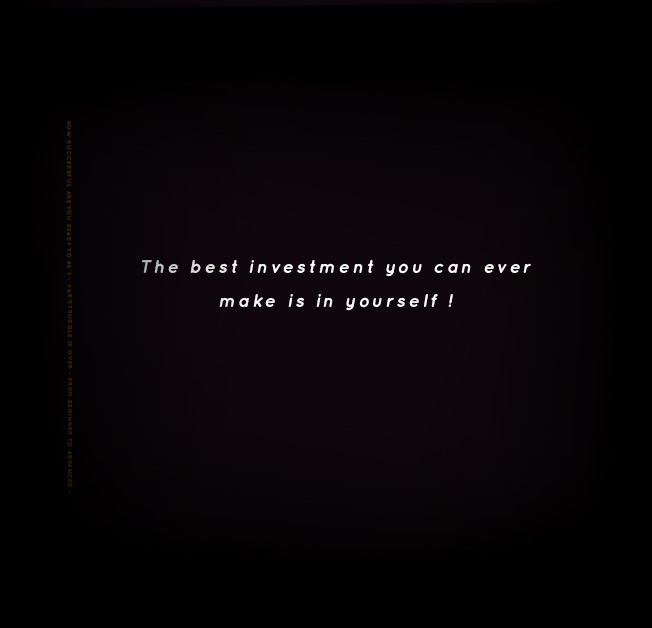 It's about maximising every aspects of your life. You might be already learning music production or just getting started or might be advanced but somehow stuck and can't reach your full potential.
Well this is the solution to your problem !
To be clear Investing in yourself doesn't mean putting in the hard work and long hours… It's about widening/expanding your knowledge and taking good care of your knowledge.Are you ever opening a book on time management or whatever topics ? Are you ever learning new things ? Are you seeing opportunities everywhere around you ?
I myself read 2/books per week on lots of different subjects. I Learn constantly new things, I try to get myself updated with all the new music technologies being released… And I haven't been as successful as now since I started investing in myself properly !
Trust me this is the most important of all. Learn how to learn !
And this is why I created ghost-audio, because I believe that ableton templates or logic pro x templates are tools you need to invest properly in yourself, just like the books ! It will help you maximising your chances to get better at yourself, in this case the music producer who's in you :)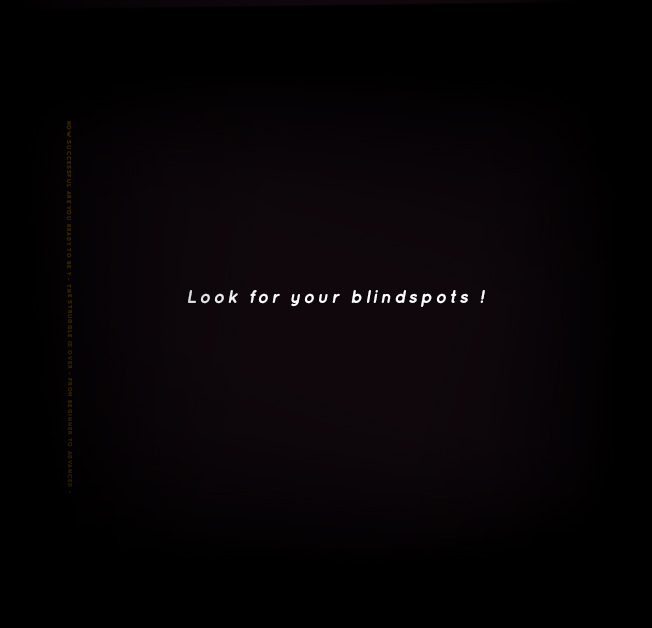 2. Crack the code.

What are your flaws ? You weaknesses ?Sometimes you know them but you don't wanna look at them because you don't wanna put the work in order to improve yourself.Sometimes you don't know them, they are hard to define, you're blinded…Look for your blindspots !
This is what you should be doing first to becoming a better you ;)Look at your qualities too, they will help you overcoming those issues, be proud of them !You should use this energy, tell yourself " let's be as good at sound design than I am at songwriting"… or even " let's be as good at music production than I am at playing soccer".
You should apply this process in everything you do in life by the way…You need to be believing you can do it but most of all putting a lot of efforts figuring out how to get there properly.Eliminate all the limiting beliefs and flaws.Because once you do, your qualities can then reach their full potential
3. Organise yourself
Depending on your level of production, determine your goal and then implement a step by step process.So for instance if you're a beginner you would have to figure out first how logic pro X itself works. Don't rush it ! I know it's exciting once you try a digital audio workstation for the first time but organise yourself first you'll save a lot of time and will have way more fun once you understand what you can do in either ableton or logic pro X.
If you're more experimented, you might wanna skip a few steps but organising yourself is the key ! It's even harder when you reached a certain level because you think you don't need any discipline anymore... you know it all ! yeah right, you know this is wrong ;)
Be aggressively patient !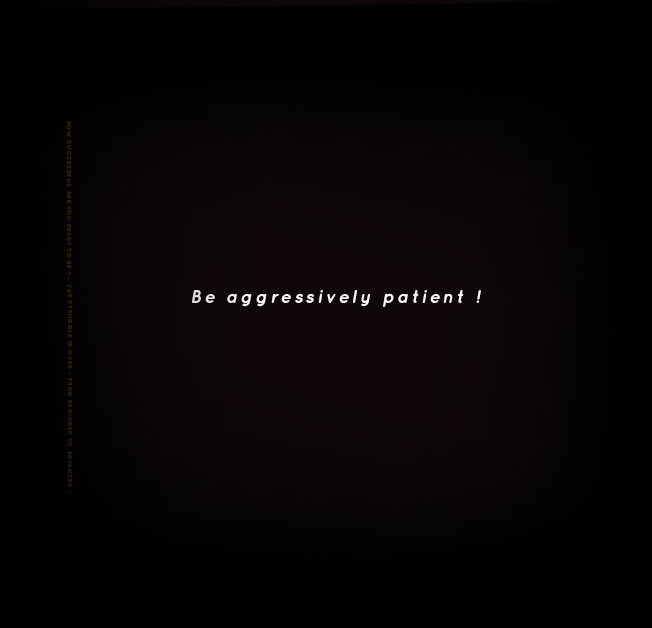 Establish a strategy to maximise what you need to learn !Set up goals and key objectives.
It is so important to learn how to learn and it is a huge opportunity to get your hand on our templates because they are designed by world class DJs.
That's why you just can't get them and miss on the opportunity to learn properly from the best producers in the world.
So please do, you'll save a lot of time organising yourself and considering learning properly ;)

I trust and believe in everyone who's willing to make the change !
And you can trust us ! Our templates will leverage your chances to achieve your goal.
I mean who could you trust more than the actual DJ scene, the DJs who made it and who are giving back to the community. Nobody can compete with what we are building at ghost-audio, it will change the game so take the leap and be part of the winning team ;)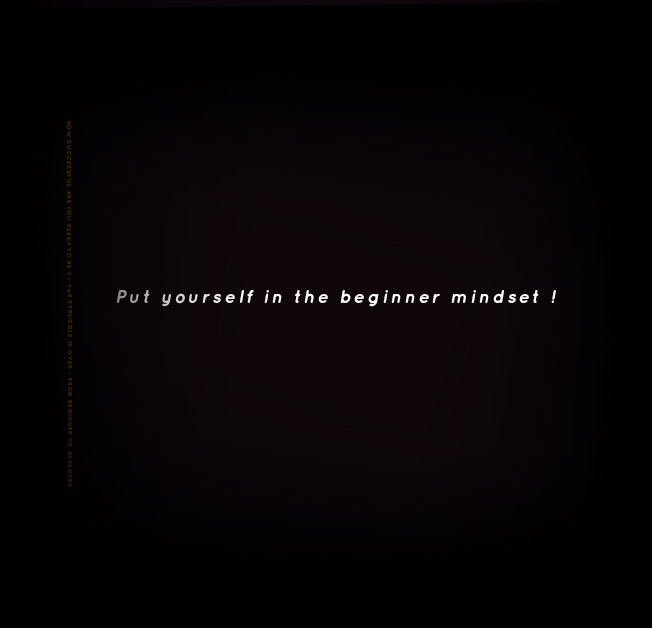 4. The beginner mindset

Put yourself in the beginner mindset !
This is an important approach I have learned through the years, always have the beginner mindset, it's the only way to succeed and if you ask the richest people in the world they will all tell you about it.
This needs to be implemented regardless your level, that's the key !That doesn't mean you can't feel confident about your skills, it means that you constantly need to learn, get updated on new techniques, always go back to the basics as well, it's a unending process, a never accomplished goal !
And It's always interesting to look at different approaches as well, how someone is using a certain feature differently than you do ?We always think we know but we don't ! Read 10 books about that one single word/subject, at that point you can start pretending you master the word ;)
For instance I listen to a lot of podcasts, I hear a lot of the same things repeating over and over again BUT I always end up getting new informations, so when you add reviewed and new informations you get to dig deep in the subject and trust me this is really powerful !
Can you do me a favour, grab this free template, mess around with it then get back to me at luca@highbloo.com and tell me about you and how you experienced the ableton template or logic pro x template ;) I'll hook you up with other advices or whatever you need !
Thanks a lot for taking your time reading this, i'll be giving lots of tips on this blog ! Every week the platform is updated with new logic pro x templates and ableton templates of any style/genre of EDM.
You might as well want to subscribe to our newsletter to get updated with any tips and tricks and discounts :)Keep in touch : luca@highbloo.com
Cheers,
Luca Di ferdinando aka HIGHBLOO - highbloo.com
Ghost-audio CEO